Mattress Cleaning Service
Professional Mattress Cleaning Service.
We invest a lot in our mattresses. We understand that the energy we get every day really depends on a our good night sleep. Therefore, many of us choose different mattresses to suit the body type and sleeping preference of our choice. Nevertheless, mattresses need a professional cleaning attention quite often. It is not uncommon to find different bodily feces on a mattress, while it is also very common to find food and drink spills on mattresses. Therefore, in order to keep your mattress cleaner for the long run, you will need to get a mattress cleaning service periodically.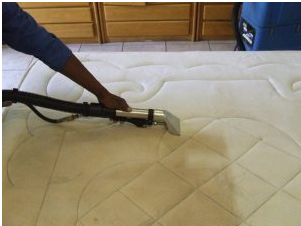 Mattress cleaning service in action in the photo above.
For further information visit our website Steam Pros Carpet Cleaning Irvine
.